Friday, March 28, 2014, 11:30AM-12:20PM
BROWN BAG
Mildred & Ernest E. Mayo Concert Hall
Free & open to the public
Hosted by TCNJ Department of Art and Art History
Born and raised in Trenton, NJ, art was a creative outlet that manifested itself early on for Will "KASSO" Condry. He first noticed graffiti art at the age of 7 when graffiti artists from North Jersey and New York were creating murals for local businesses in Trenton. At age 11, he watched the legendary battle between LA graffiti writers HEX and SLICK on television and realized what he wanted to do. Today, KASSO is primarily known for his unique portraits and vivid aerosol based murals. He is pioneering force in the Trenton art scene. Along with community arts non-profit organization, ALBUS CAVUS, KASSO continues to promote and produce graffiti inspired art throughout the city and tri-state area.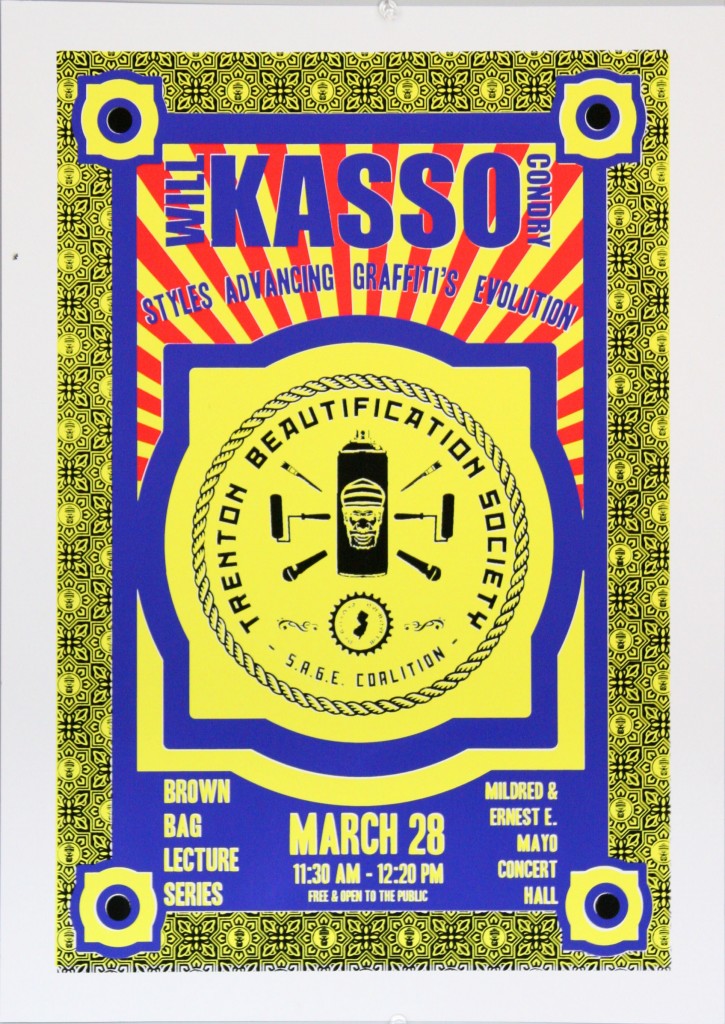 [Poster Design by TCNJ Graphic Design Major, Alex D'Alessio]