Please join us in the Mildred & Ernest E. Mayo Concert Hall (Music Building) on Friday from 12:30-1:30PM for the Brown Bag Series presentation by Mr. Lauren Otis, Founding Director of Artwork Trenton's Art All Day.
October 24, 2014
Hosted by Greg Thielker, Department Art and Art History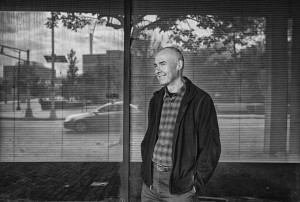 For years the news emerging out of Trenton has appeared to be unremittingly bad. But something curious happened to this negative narrative – it got hijacked by a group of dedicated artists. While state officials, a large segment of the public, and the media focused on mismanagement and crime in Trenton, poor education and lack of economic opportunity, the city blossomed as a center of urban art and creativity. A vibrant and growing creative scene has taken hold in the city, transforming Trenton into an arts destination featuring funky and offbeat events, from Art All Night and Art All Day, to Windows of Soul, the Jersey Fresh Jam, the Trenton African-American Cultural Festival, the Trenton Punk Rock Flea Market, and more.
Simply put, the arts provide nourishment to neglected and depressed communities. Visual, economic, visceral, and spiritual nourishment that helps rejuvenate them. Cities, large and small, throughout the United States and across the globe now recognize this. As a participant in Trenton's arts-driven revival, Lauren Otis has witnessed firsthand art and creativity as transformative forces within urban communities, bonding those communities and reopening connections with their neighbors. Mr. Otis will draw on his personal experience to describe how Trenton got to where it is today, what the future holds, and what lessons can be learned.