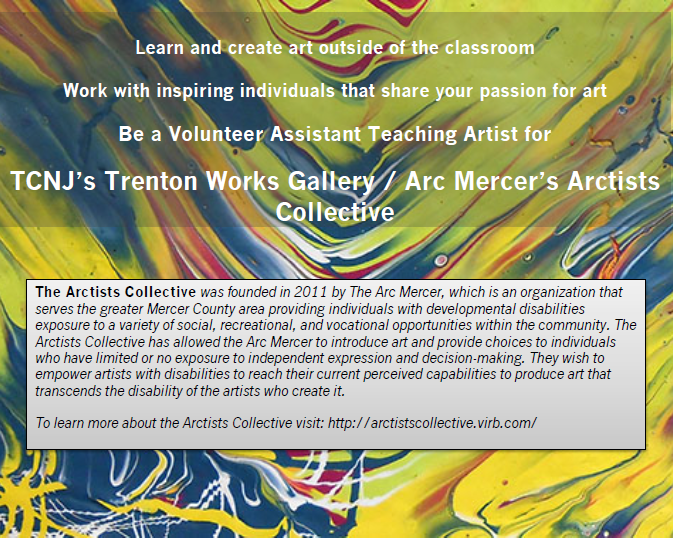 Trenton Works (TCNJ's downtown center for community engaged learning) in collaboration with Arc Mercer (the largest, oldest, and leading non-profit organization in Mercer County serving families and individuals with intellectual and developmental disabilities) is currently holding an art workshop. TCNJ students will have the opportunity to engage in community with their artwork and become more familiar with downtown Trenton. This is a great learning experience and would be beneficial for any student looking to build their resume.
Trenton Works is seeking creative TCNJ students with an interest in fine art, community art,
and social practice to work alongside members of the Arctists Collective in individual and
collaborative art projects.
Contact:
Michelle Nugent, Co-Director, Fine Art and Community Engaged
Programming for Trenton Works Gallery nugent2@tcnj.edu