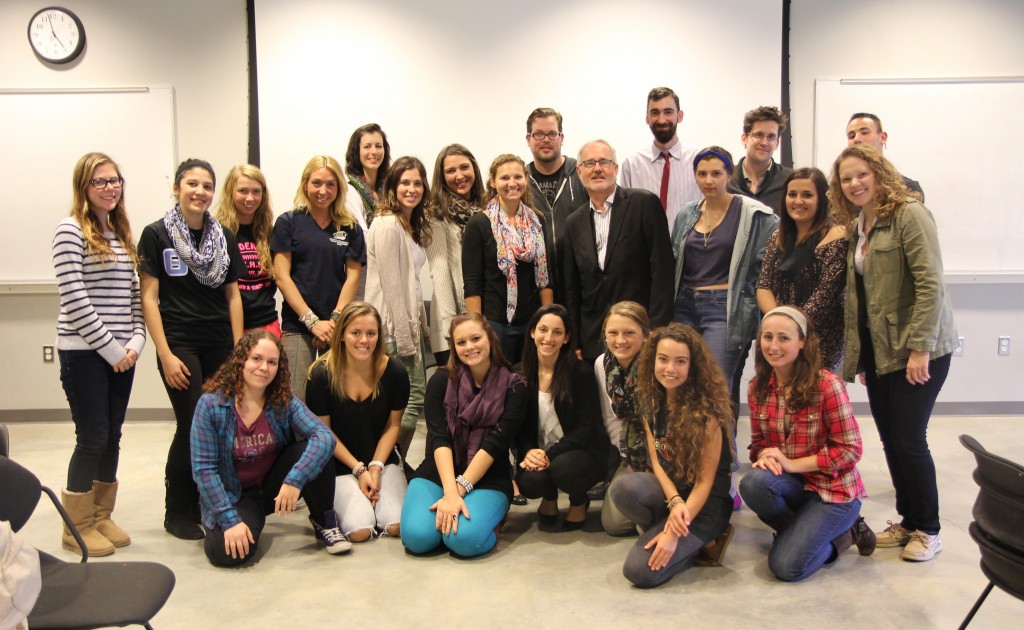 Advising and Course Registration
All TCNJ students are assigned a Faculty Advisor. Art education students should plan on communicating with their advisor at least once each semester. Students are expected to track their academic progress, understand the requirements of the major, and review their academic requirements on PAWS (Primary Academic Web-based Services). In order to remind students to meet with their advisor prior to registration, a registration hold may be placed on the student account, which is then removed once they meet with their advisor.
Course registration is performed through PAWS (Primary Academic Web-based Services). For additional information about PAWS, please click here .
A helpful tutorial on how to use PAWS and register for classes, can be found here
Information about Summer Courses can be found here
Over-enrollment of Courses
If you try to register for an art course via PAWS and it is full, you will need to register for another course (therefore, plan for back-up options). Your advisor does NOT have the authority to place you in a course that has already met the maximum enrollment. If the course is a required course for your major that must be taken during that semester only (e.g., the art education courses must be taken in sequence, you need a studio course to graduate, etc.) then you should contact one of four people who can over-enroll a student into a course: Art Department Chair, Art Department Program Assistant, Art Department Student Advisor (not your personal student advisor) and the Assistant Dean. Note: The faculty member teaching the course that is full must approve the request before it can be over-enrolled.
Course Overload
Students wanting to add a fifth course (overload) should complete the Overload Permission Form and Planner. The following criteria should be met: 1. A minimum GPA of 3.3 is required. 2. A student cannot be a freshman. 3. In general, overload is granted only once in student's career. The form can be found here.
Transfer Credit
Students currently enrolled at The College of New Jersey should receive permission from the Office of Records and Registration in order to take courses at another college or university. Advanced approval guarantees that the course(s), if successfully completed, will be accepted for transfer credit. Course authorization approvals are done in The Office of Records and Registration, Green Hall. Students can check if the course is already approved on www.njtransfer.org. If the course that the student is planning to take is in his/her major, s/he must first get the Art Department Chairperson's signature on the Course Authorization form before bringing it to The Office of Records and Registration for approval. Information about Enrollment at Other Colleges (for Transfer Credit) can be found here.
Student Teaching
Student teaching (AAE 490, 2 units) is completed during one semester of the final year of study. Students must take the Student Teaching Seminar (AAE 492, 1 unit) during the same semester as AAE 490. It is recommended that students do not work or enroll in any other classes during the student teaching experience. Thus, this may require that students take 5 courses during another semester (or a course during the summer) in order to graduate within 4 years. Students can elect to take a course while student teaching, but it may be very challenging.
An annual student teaching meeting with the STEP Office is conducted every November. Placements are arranged through the STEP Office, and the process requires an online application during the junior year of study (typically due in early December, the academic year before student teaching). In order to student teach, students must have a GPA of 2.75 or higher. After submitting the application to the STEP Office online, students must submit an unofficial transcript, 3 copies of an updated resume, and signed student teaching application to the program coordinator. Once the STEP Office receives the student teaching applications, they begin processing the paperwork and assigning each art education student an elementary and secondary field placement. Field placements are posted on the STEP student teaching application website and can be found here. Students may view the pending and approved school placements and the names of their assigned K-12 cooperating teachers. It is recommended that students email and call the cooperating teacher(s) a few weeks before the field experiences begins to introduce themselves and clarify the start date of the student teaching placement. During the first student teaching seminar (AAE 492), students will be given packets of information and asked to distribute the documents to their cooperating teachers. The Culminating Clinical Experience (Senior Student Teaching) Handbook can be accessed online here. For additional information about student teaching placements, please see the STEP Office website at https://step.tcnj.edu/ and the program coordinator.
TCNJ also offers global student teaching. If students elect to student teach abroad, they spend seven weeks of their student teaching requirement at an international school, and the remaining weeks in a New Jersey school. For additional information, please contact the STEP Office (Global Student Teaching).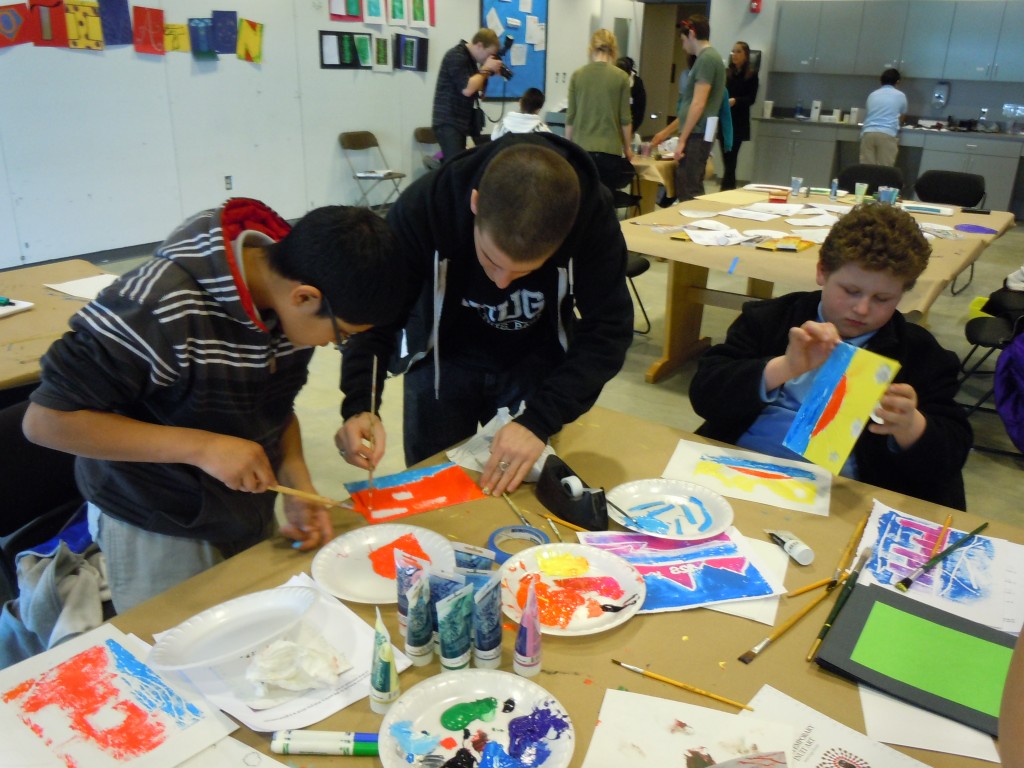 Course Descriptions
Art Education course descriptions can be found here.
Minors
Many art education students choose to add a minor to their academic program. Although there are numerous minors available at TCNJ, art education students have declared minors in the following areas: Art History, Fine Art, Photography and Video, Psychology, Deaf Studies, Communication Disorders, and Women's and Gender Studies. Depending on the minor, an additional semester (and/or summer classes) may be required in order to meet the requirements. Students are permitted to request an over load of five course during one semester only (if they meet the 3.3 GPA requirement and are of sophomore standing or higher).
Minors consist of five full courses units. Only one course taken as a part of the student's major may also be counted toward the student's minor; however, correlate courses to the major may be applied freely to the minor. Multiple minors may overlap by only one course. One-half of the courses required for the minor must be completed at TCNJ or through a prior approved course exchange program.
In order to declare a minor, students must complete an Application for Minor/Removal of Minor form, and obtain the signature of the Department Chair. College policy requires that applications for minors must be submitted at least one semester prior to graduation, however it is recommended that you submit your application as early as possible. For additional information about minors please visit the website of the appropriate department, access the Application form here , and the course bulletin at here.
Sample of Fine Arts Minor for Art Education Majors
Option 1:
AAV 111 Drawing
Four 200 or 300 level courses with at least one 300 level course.
Option 2 (By Fine Art Coordinator's Approval):
AAV 111 Drawing
One 200 or 300 level course
AAV 318 Art Theory/Practice
AAV 411 Professional Practice
AAV 412 Senior Thesis
Sample of Photography and Video Minor for Art Education Majors
Option 1:
AAV 130 Photo I
AAV 140 4D
Any AAV X3X or AAV X4X
Any AAV X3X or AAV X4X
Any AAV X3X or AAV X4X
Option 2 (By Photography and Video Coordinator's Approval):
AAV 140 4D
One 200 or 300 level course selected from the list below
AAV 338 Art Theory/Practice
AAV 431 Professional Practice
AAV 432 Senior Thesis
Sophomore Review
The Review consists of the following components:
1. Portfolio (submit on Canvas as one pdf file, 5 MB max)
Personal Background Information

Name, TCNJ Email Address, PAWS ID Number, Phone Number, Major, Minor, and GPA.

250-300 word typed essay

Explores the candidate's beliefs about art education (i.e., the importance of teaching the visual arts and/or the role art plays in K-12 schools)

Eight Artworks

Eight works of art (with title, date, material, dimension, course name, college (where you took the course), 1-2 sentence description/meaning/conceptual focus) from eight different Visual Arts courses demonstrating your artistic, conceptual, and technical skills, creativity, and aesthetic ability. Include 2 images per page. Note: If you have not taken the recommended eight Visual Art courses, please include artwork from other AAV courses (or personal work, if needed).
2. GPA Requirement
Must have a 2.75 GPA or higher. Please submit an unofficial transcript from PAWS on Canvas.
3. Passing Test Score Report: Academic Knowledge
Show proof of one of the following (submit test scores on Canvas):

SAT score of 560+ on Verbal and 540+ on Math (if taken prior to 2016)
ACT score of 23 or higher (on English and Math)
GRE – score of 4 on analytical writing and a combination score of 310 or higher
Praxis Core Academic Skills for Educators (combined test code: 5751)

Reading (Test # 5712) with a passing score of 156
Writing (Test # 5722) with a passing score of 162
Mathematics (Test # 5732) with a passing score of 150
4. 30 hours of clinical experience (arranged and performed by the student)
Submit completed verification form on Canvas