Prof. Jordan Rathus is participating in a program called "THE CREW 2," which features performance art, music, installation, video, sculptures, drawings and experiments. She'll be performing as LENNY BRUCE on Sunday, 9/14 at 8pm.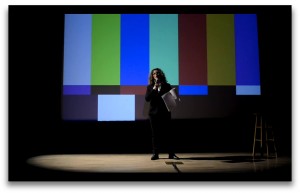 In collaboration with Tiny Rothko (Andrew Adolphus and Jordan Rathus), Jordan Rathus performs a compilation of Lenny Bruce stand-up routines from 1959-1966. Rathus explores the outsider art practice of stand-up comedy as a political platform as she transitions from Bruce's early, funnier days on the Steve Allen show to the performances leading up to his death, in which he focused completely on the details of his obscenity trials.
COURT SQUARE STUDIOS
21-38 44th Road
Long Island City, NY 11101
Facebook event:
https://www.facebook.com/events/704763759600553/?ref=22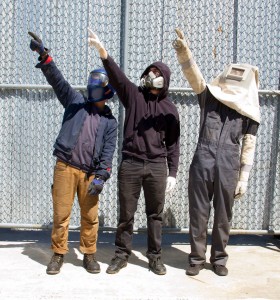 "THE CREW 2" is the second edition of the exhibition that will present artists from Matthew Barney Studio. The exhibition is open from September 13. till 16. Performance program will take place on September 13. and 14. The program is based on performance art, music, installation, video, sculptures, drawings and experiments.
Please join us and celebrate with the artists:
Michael Richard
Hector Serna
Jade Archueta Gans
Andre Ponticelo
Jordan Rathus
Keith Ryle
Katherine Bel
Nicholas Broujos
Marko Markovic
Bozidar Katic (Guest artist from Croatia)
__________________________________________________________________________
PERFORMANCE PROGRAM
13.9. SATURDAY
8 pm MICHAEL RICHARD happening
" Resurrection of Aphrodite"
9 pm NICK BROUJOS performance
10 pm BOZIDAR KATIC performance
"The sound of horizon "
11pm-12pm DJ SET
14.9. SUNDAY
7 pm NICK BROUJOS performance
8 pm JORDAN RATHUS music performance
9 pm MARKO MARKOVIC performance
8:30 pm JADE ARCHUETA GANS music performance
" Live and Loud "
10pm-11pm DJ SET
__________________________________________________________________________
EMERGENCE
Emergence, an Aristotelian concept, can be identified as "ways that a multiplicity of seemingly discreet, relatively simple actions can give rise to astonishing complexities and patterns."
One can see this kind of systems theory from a biological point of view. Some examples that exist in nature are a swarm of locusts, an army of ants, or a flock of birds. It can also be derivative of nature such as wind patterns on the surface of a desert, or a palpable sensation such as intense pain.
The concept of emergence came naturally when asked to write a short essay for this show. Whereas a traditional group show may exhibit artists' work from different locations to be shown as a cohesive collective, this show exhibits artists from the same thread of professional commonality.
This is not to say that the work of the individual artists in this show is less powerful than all of them displayed together (a swarm of bees is not necessarily better than a singular bee), but that this show is representative of a specific internal system that functions in a greater capacity. This show can be seen as a dynamic map, not a simple sum of its parts.
Theorists of emergence state that wherever there is a higher-level property, there is a complete and unique microstructural description of it. The gap in emergence presents itself as it fails to explain the interconnectivity between the components, and HOW the connectivity functions. In the context of this show, that gap is bridged by the work installed and the people present.
Program is organized by
Matthew Barney Studio
Court Square Studios
Days of open performance New York