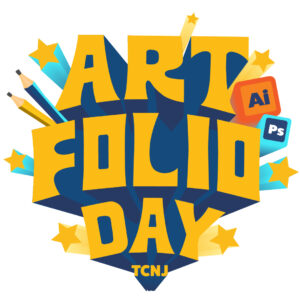 PROSPECTIVE LIONS!
Are you getting ready to apply to TCNJ? We HIGHLY recommend joining us for Art Folio Day, part of TCNJ's next virtual Open House on October 18th! Meet faculty, staff, and students, engage in Q&A, and sign-up for one-on-one portfolio evaluations. Get your portfolio reviewed and accepted on the spot!
Registration for Art Folio Day is now open! Click this link to access our RSVP form: https://forms.gle/1h1BA93KYEF4mbnN6
Our virtual event will take place on Zoom from 11am-2pm, with portfolio evaluation sessions beginning at 12 until 2pm.
For more information about our event and submitting your portfolio for review, visit our website: https://art.tcnj.edu/art-folio Links to the Zoom event will be sent out via email following registration.
Image Credit: Kaitlyn Walters ('22)