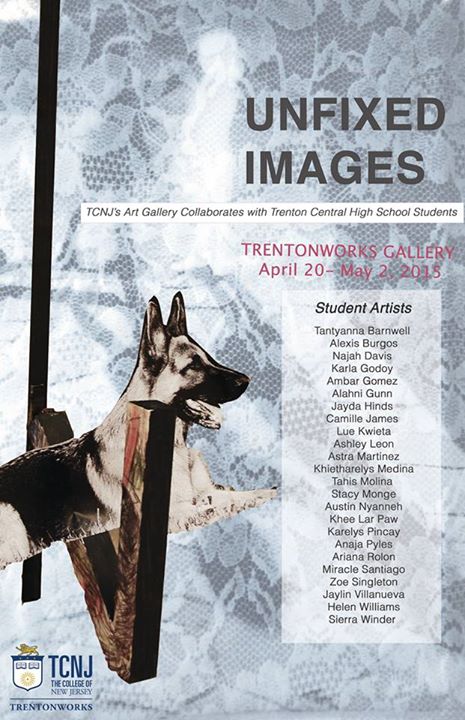 Trenton Central High School students were on campus last week and have created artworks in response to the current TCNJ Art Gallery exhibition,
An Unfixed Image: The Photographic Across Media. The gallery visit and following visual art workshop were led by TCNJ Art Department adjunct faculty member and community artist, Michelle Nugent, and TCNJ students Alyssa Herrera, Brigid Barber, and Jazmine Ramirez.
The opening reception for the Trenton Central High School students' exhibition is
Thursday, April 23
, from 5 to 7 p.m at
TrentonWorks
(5 South Broad Street in Trenton) through
May 2
, 2015.
TCNJ's TrentonWorks Gallery is a space for community engaged learning and research and for the exhibition of socially engaged art related to the Trenton community. It is open Mondaythrough Friday 9:30 to 1 p.m. and by appointment. Street parking is available in addition to a public lot across the street from the space. For more information please contact Michelle Nugent, Director of Community Programming at nugent2@tcnj.edu,or Bryan Faller, Director of Exhibitions at faller2@tcnj.edu.