The Department of Art and Art History at The College of New Jersey is pleased to welcome three new faculty:  Dr. Carolina Blatt-Gross, Michael Covello, and Neal Galloway.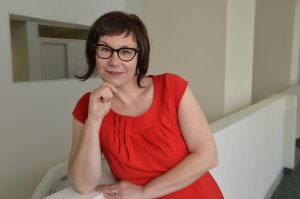 Blatt-Gross will join the faculty as Assistant Professor of Art Education. She was previously an Assistant Professor of Art at Georgia Gwinnet College and a member of the Art History Faculty at The Art Institute of Atlanta. She received a Ph.D. in Art Education from the University of Georgia, a M.A. in Art History from Savannah College of Art and Design, and B.A. in The History and Social Foundations of Art from Juniata College.
Blatt-Gross' Ph.D. studies focused on art and cognition, social context, and emotional thought. Her dissertation was entitled Understanding Artful Behavior as a Human Proclivity: Clues from the Classroom. Her current research explores the value of community art as an agent for socially- and emotionally-situated learning. In addition to teacher courses for Art Education majors, Blatt-Gross has taught courses designed to help education majors incorporate art into general education curriculum.
"I believe very strongly that art can be inherently satisfying, facilitate cognitive development, encourage complex thinking and enrich our lives visually and conceptually," said Blatt-Gross. "But not without exposure and education."
Blatt-Gross will join the Department of Art and Art History at The College of New Jersey in August 2016.
---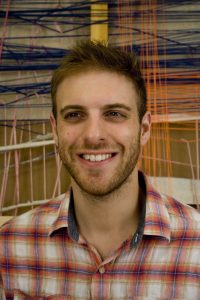 Michael Covello will join the Department of Art and Art History faculty for the 2016-2017 academic year as Assistant Professor in Visual Arts for Painting, Printmaking, and Drawing.
Covello has a Master of Fine Arts from the University of South Florida and a Bachelor of Fine Arts from Cornell University. He has taught at the University of South Florida and Hillsborough College in addition to working as a printmaking and laser cutter technician for Cornell University. At the University of South Florida, Covello taught both upper level and introductory courses and assisted in the restructuring of the drawing foundations section. He also worked as a Research Associate at the University of South Florida's Graphicstudio, one of the country's premiere contemporary art ateliers.
Covello works in painting, drawing, printmaking, installation, sculpture, video, animation, audio, and digital media. He has shown on the national level at galleries, museums, and institutions, including a recent invitational at the Orlando Museum of Art where he was selected him as one of the top ten artists practicing in the state of Florida. Covello also received a nomination by the American Academy of Art and Letters for a 2016 award and exhibition in New York City.
Covello is currently in the process of developing coursework to more heavily emphasize the area of overlap between 2D and digital technology, such as Photoshop, After Effects, Premiere, and Audition.
---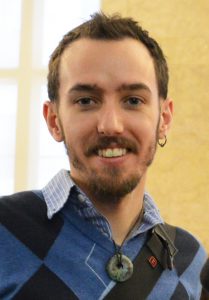 Neal Galloway will join the Department of Art & Art History faculty as Assistant Professor in Art Foundation for the 2016-2017 academic year.
Galloway is a cross-disciplinary artist and college instructor who has previously taught at Stockton University, the University of Arizona, and Pima Community College. He has a Master of Fine Arts in 3-D and Extended Media from the University of Arizona, and a Bachelor of Art in both Art and in Music from the University of Tulsa.
Galloway has taught a wide variety of art foundations courses including 2-D design, 3-D design, art and visual culture, mixed media, and time-based art. As a foundations instructor, Galloway aims to not only teach students the particulars of how to physically work with different materials, but also to share the methods and techniques for developing and vetting ideas so that the most sharpened and considered thoughts are the ones that are turned into a focused and deliberate work of art.
Often using recycled and reclaimed supplies, Galloway's own artwork examines society's interaction with and impact on nature, especially the consumption and disposal of material goods. He has exhibited widely, most recently at the Muse Gallery in Longmont, CO; the Platz Gallery in Albuquerque, NM; and the Trunk Space in Phoenix, AZ. Galloway has also been selected for various residencies, artist lectures, and community outreach projects, including the Mural Designer, Painter, and Volunteer Coordinator for the Police Athletic League in Atlantic City, NJ; Artists in Conversation Guest Lecturer for the University of Arizona; and the SignalFire artist residency based out of Portland, OR.