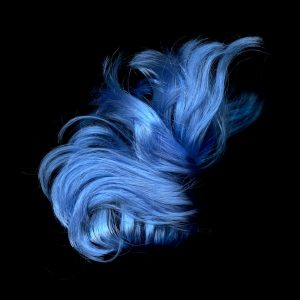 Professor Elizabeth Mackie is part of Between The Threads, November 14, 2016 – January 7, 2017, Rowan University Art Gallery – 301 W. High St. This group exhibition showcases the work of April Dauscha, Nancy Davidson, Melissa Maddonni Haims, Jesse Harrod, Elizabeth Mackie, and Diane Savona. Utilizing yarn, string, hair, thread, and garments, in practices often considered the domain of womanhood -knitting, sewing, and weaving – they reevaluate issues of identity, sexuality, power, control, and self-determination.
Mackie will be exhibiting works from "Wig" project, a photographic series focused on hair and its association to women's self-image, the desire to be beautiful and unique, and society's definition of what is considered pretty.
Opening Reception
Thursday, November 17, 6:00 – 8:00pm
Artist talk begins at 6pm
Music performance by The Melting Transistor
All gallery events are free and open to the public.